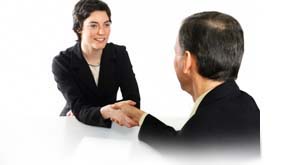 Human Resources Drive Results

A key challenge for Human Resource personnel is to continually hire, develop, motivate and reward top talent; while also addressing issues with those who are under-performing. The successful HR manager leads the organization through the use of best-in-class tools to further accelerate workforce improvements.
Create a Success Culture
Match and place outstanding candidates in key roles
Foster a culture of excellence
Strengthen leadership development
RESULTS ⇒ Hiring Smart
READY-AIM-HIRE™
Attract and retain top talent, avoiding the disruptions of hiring the wrong person. Build an organization with the right people in the right positions.
STEP ONE SURVEY II™
Evaluate job applicants for integrity, substance abuse, reliability, and work ethic to predict on-the-job performance. Use structured interview questions that further aid in objectively hiring the best candidates.
THE PROFILE XT™ - FOR HIRING AND PLACEMENT
Hire and place candidates in positions that match their learning style, behavioral traits and interests to the demands of a particular job function. Avoid "bad fits" forever.
PRE-EMPLOYMENT BACKGROUND CHECK
Verify critical resume information, including driving records and criminal history to avoid the risk of a poor or negligent hiring decision.
RESULTS ⇒ Succession Planning
LEADERSHIP LADDER™
Enhance leadership effectiveness through this multi-tiered, self-directed development program centered on 18 critical performance skills. Skill gaps are addressed through a customized, on-line training curriculum.
PROFILES CHECKPOINT 360™ - FEEDBACK ASSESSMENT
Quantify a leaderís competencies in 18 critical dimensions through the unique perspective of peers, managers, direct-reports, and customers. Accelerate performance improvement by rapidly identifying training needs.
RESULTS ⇒ Proactive Self Management
RENEW ONESELF™
Achieve personal leadership excellence through a program of self-mastery, defining purpose and creating commitment to pursue one's goals.
POWER OF POSITIVE IMPACT
Learn how your attitude, behavior and job performance are all inter-related and how to lead others by being a positive role model.
RIGHT START™
Learn the essential skills of becoming a more valued and valuable member of the organization through proactive self-management.
LEADING PEOPLE THROUGH CHANGE
Guide teams and individuals through navigating change to minimize stress and maintain business focus.
CREATING BALANCE IN YOUR LIFE
Discover the link between the quality of your personal life and its impact on the quality, productivity and success in business.
RESOLVING CONFLICT THE RIGHT WAY
Turn losing confrontations into WIN-WIN successes by understanding the elements of conflict and means to resolve it effectively.