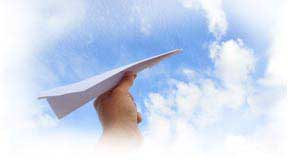 Ready – Aim – Hire™
Attracting Top Talent

In this program, you will create and implement a strategic hiring system for all levels within your organization. The system will insure that a consistent, objective process is used to hire the right individuals that can fulfill the job responsibilities within your organization. Further you will concretely measure the cost savings of making the right hiring decisions and avoiding poor hiring choices.
Reflective Leadership inspires others and creates an environment for everyone to excel.
RESULTS - BENEFITS:
Strong & productive workforce
Retain top talent
Committed workforce
Reduced training and development time
RESOLVES ISSUES WITH:
Turn-over
Workplace disruptions
Informal & ineffective hiring procedures
Loyalty
WHO SHOULD PARTICIPATE?
Any employee directly involved in the hiring process.
Department managers, leaders and supervisors that routinely interview job candidates.
Human resources personnel.
Training and development managers.
This program is particularly effective for a team of managers involved in the hiring decisions – representing different functions within the organization.
FORMAT:
This program consists of an 8 hour workshop geared toward developing the hiring system. Often, it is effective to divide the workshop into two, half-day sessions, to facilitate feedback. The hiring system is then implemented within the organization and progress is reviewed from initial candidate screening though the hiring decision. Other effective hiring tools may be incorporated into the system, such as pre-screening assessments, background checks, and job-pattern matching.

Training materials, workbooks and other materials are included.