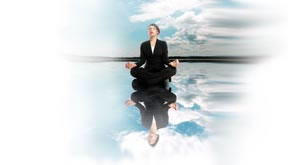 Reflect Inward

Excellence in leading oneself is the key to personal growth, productivity and career success. To lead oneself is to act with integrity and purpose in the face of life's challenges. The capacity to lead others is directly related to the competency of leading oneself.
Lead Oneself
Charts personal and professional mission and goals
Accepts responsibility and is accountable for career success
Seeks personal growth through self-discovery, training and coaching
RESULTS ⇒ Proactive Self Management
RENEW ONESELF ™
Achieve personal leadership excellence through a program of self-mastery, defining purpose and creating commitment to pursue one's goals.
RIGHT START ™
Learn the essential skills of becoming a more valued and valuable member of the organization through proactive self-management.
CREATING BALANCE IN YOUR OWN LIFE
Discover the link between the quality of your personal life and its impact on the quality, productivity and success in business.
RESULTS ⇒ Positive Role Model
POWER OF POSITIVE IMPACT
Learn how your attitude, behavior and job performance are all inter-related and how to lead others by being a positive role model.
THE PROFILE XT™ - TOTAL PERSON ASSESSMENT
Gain insights into the "total person" by measuring the job-related traits that predict success in the workplace: thinking and reasoning abilities, behavioral traits and occupational interests. Create ideal profiles for specific positions and easily match the best candidates to the jobs.
IN PURSUIT OF GOALS
Initiate a step-by-step goal-setting process to achieve your vision and meet your objectives.
RESULTS ⇒ Reliable Team Player
PROFILES PERFORMANCE INDICATOR ™
Measure the five key personality factors and their impact on business success. Identify the best ways to lead, motivate and reward individual employees.
RESOLVING CONFLICT THE RIGHT WAY
Turn losing confrontations into WIN-WIN successes by understanding the elements of conflict and means to resolve it effectively.