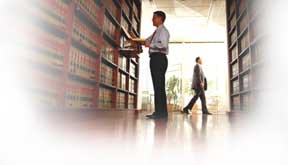 Assessment Sample Reports

Employee assessments provide critical information that enables you to understand why your people think and behave as they do, on the job. Review some of the outstanding reports that are provided when you choose our assessments.
STEP ONE SURVERY II ™ ⇒ Prehire Assessment Tool
Interview Report
THE PROFILE XT ™ ⇒ Total Person assessment
Individual Report
Placement Report
Succession Planning Report
PROFILES CHECKPOINT 360 ™ ⇒ Leadership Feedback Survey
Comparison Report
PROFILES PERFORMANCE INDICATOR ™ ⇒ Teamwork Traits
Management Report
PROFILES SALES INDICATOR ™ ⇒ Sales Performance Characteristics
Placement Report
CUSTOMER SERVICE PERSPECTIVE ™ ⇒ Service Standards
Placement Report
Offered through a Strategic Business Partnership with Profiles International, Inc., the recognized world leader in employment evaluation and human resource management assessment tools.