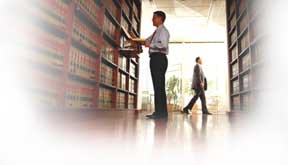 Pre-employment Background Check

This essential service prevents hiring people who have falsified educational credentials, have criminal records or other serious liabilities. Employers and businesses risk being found negligent for failure to check the backgrounds of their applicants, when these employees later cause harm to others while on-the-job. Failure to properly screen job applicants for basic credentials and failure to assess their job aptitudes, puts the business at great risk for monetary losses, legal actions and worst-case bankruptcy. This trusted service can be used to verify dozens of relevant records, provide drug screening and pre-employment medical exams.
Avoid costly hiring mistakes.
RESULTS - BENEFITS:
Ensures proper practices
Limits company liabilities
Hastens the hiring process
Maintains a save workplace
RESOLVES ISSUES WITH:
Accuracy and completeness of resumes
Interviewing inappropriate candidates
Reliability of personal references
Workforce turn-over
WHO SHOULD PARTICIPATE?
Hiring managers.
Human resource managers.
Owners or managers responsible for hiring.
The background screening service is typically coupled with the Step-One-Survey to fully evaluate the candidate's suitability for employment.
FORMAT:
This service is offered through a business alliance with a nationally-known company specializing in pre-employment background testing services. Through this alliance, our clients are able to receive customized services at very competitive rates.
Client services include:
Rapid turn-around, typically less than 72 hours.
Easy access to information through the internet and toll-free phone numbers.
Customized background checks, for efficient, low-cost information.
Global capabilities.