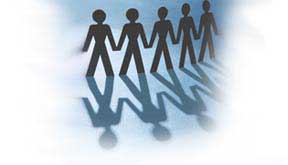 Profile XT™ for Hiring and Placement

This assessment is used to match the candidate (internal or new hire) to the particular job-function. Job-matching has been shown to dramatically increase the employer's ability to gauge the candidates' capability of meeting the demands of the position

The Profile XT is a state-of-the-art assessment tool that measures 3 key areas: cognitive abilities – which are the most dominate characteristics governing business success; behavioral traits – which measures how the person's core personality fits the needs of the position; and occupational interests – which determines if the person will be interested and therefore excited and motivated by the particular assignment. No other assessment tool measures these dimensions with the degree of validity and accuracy as The Profile XT.

For each job function, within your organization, a unique job pattern is created using information from your most outstanding performers. This profile is then used to screen potential job candidates and do succession planning. These methods are statistically validated and comply with all U.S. Department of Labor, ADA, and EEOC standards for the use of assessments in the workplace.

Never make a wrong hiring decision again. Rely on objective data for hiring right.
RESULTS - BENEFITS:
Differentiate great candidates from good ones
Guarantee excellent hiring decisions
Identify training needs early
Satisfied, motivated workforce
Place ideal candidates in key positions
RESOLVES ISSUES WITH:
Subjective hiring decisions
Costly hiring mistakes
Employee turn-over
Candidates that do not "fit" your culture
WHO SHOULD PARTICIPATE?
ADMINISTERING AND USING THIS ASSESSMENT
Hiring and Human Resource managers responsible for job placements.
Managers and senior leaders responsible for hiring decisions.
TAKING THIS ASSESSMENT
External candidates for hire.
Internal candidates being considered for transfers or promotions.
Existing employees exhibiting exemplary performance, in order to develop an ideal hiring profile.
This tool is extremely effective in differentiating between seemingly equal candidates.
FORMAT:
Self-administered assessment taken via the internet.
Time required: 40 minutes
The following report is available on-line, immediately:
Individual Report: provides the employee with information for self-development and training.
Placement Report: provides an in-depth analysis matching the candidate or employee to a benchmark "standard" pattern that is created specifically for a particular position. This report clearly defines the degree-of-fit of the individual to the job, providing unique interview questions and coaching comments.
Candidate Matching Report: Compares the attributes of several candidates to the ideal job-match pattern, enabling a quick assessment of the best candidate amongst the pool.
Succession Planning Report: allows you to match the candidate with all the job profiles available within your company. In this way, employees that are well-suited for transfer or promotion will be identified early. Employees appreciate being able to see an un-biased assessment of jobs for which they are well-suited.
Coaching Report: this report provides the manager with an in-depth understanding of the newly appointed individual. Specific coaching comments and training needs are outlined to enable the manager to efficiently and effectively mentor and manage the new employee.