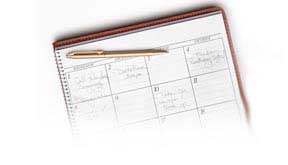 Right Start™
Career Builder

This program addresses the individual employee's responsibility and accountability for their own career success. It is tailored to the participants' career stage: whether this is a group of new hires or individual contributors or senior staff or new supervisors. By teaching employees to be proactive in achieving their potential, they become more committed, more productive and work as team to advance their company's business goals.

Successful business strive to access the potential of their workforce; they turn mediocre employees into outstanding contributors
Instill initiative and proactive behavior in all employees.
RESULTS - BENEFITS:
Greater employee accountability
Higher productivity
Enhanced teamwork and trust
Increase in mentoring and support
RESOLVES ISSUES WITH:
Meeting performance expectations
Absenteeism
Management ineffectiveness
Employee complaints
WHO SHOULD PARTICIPATE?
Any new or transferring employees.
Senior staff that need to mentor and manage younger employees.
New supervisors and managers that are eager to develop a high performing team.
Teams that want to effectively manage themselves to achieve their goals.
This program is a cornerstone in developing a high-performing workforce. Individual effectiveness and productivity are significantly improved through active self-management.
FORMAT:
This program is tailored to the career-stage and experience of the participants. There are a total of 12 half-day workshops that cover individual responsibility, team work, communications and interpersonal skills. The program is most effectively delivered in spaced-intervals, 1 or 2 half-day sessions per month. Between sessions, small accountability groups will work to reinforce the principles and apply these to the daily work situation.

The workshops blend discussions with high-energy group interactions that clarify how to apply the concepts in the real work environment.

Training materials, workbooks and other materials are included.