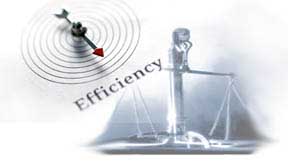 Creating Balance in Your Life

This course demonstrates to each participant how ineffectively balancing their work-life and personal life is always detrimental to both. They will experience positive ways they can create the balance that helps them excel in the workplace, while still maintaining healthy personal relationships.
RESULTS - BENEFITS:
Strengthens employee loyalty
Minimizes workplace disruptions
Promotes good time-management skills
RESOLVES ISSUES WITH:
Employee burn-out
Lack of focus
Absenteeism
WHO SHOULD PARTICIPATE?
Any employee that seeks to integrate their careers and personal lives more effectively.
Employees that are experiencing stress resulting from work-life issues.
Managers who want to better spot problems from work-life imbalances.
This training is well-suited for early career-stage employees.
FORMAT:
This program is a brief, ½ day session that uses group discussions and role-plays to enhance learning and retention. This program is often combined with other courses on workplace procrastination and positive impact.

Workbooks, Training manuals and hand-outs are provided.