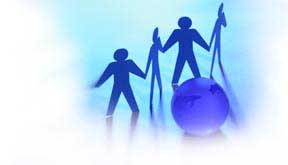 Leading People through Change

Participants, in this training course, develop the necessary skills to effectively manage the changing environment in the workplace and in their personal lives. Learn to become a "change leader" and help others navigate difficult transitions.
RESULTS - BENEFITS:
Develop resilience to change
Respond rapidly to competition
View change as positive
RESOLVES ISSUES WITH:
Dynamic business environment
Difficult employees
Negative attitudes toward change
WHO SHOULD PARTICIPATE?
All employees are good candidates for this training.
Departments or divisions that are facing organizational changes.
Leaders and managers that work in highly dynamic business units.
This program is excellent for preparing for significant changes in organizational structure.
FORMAT:
This program consists of (2) four-hour modules that may be delivered in a single day or in (2) half-day sessions. This highly interactive program punctuates lectures with experiential learning activities, discussions and journal writing.

This course may be conveniently combined with other self-development and team-building modules for off-site retreats or meetings.

Training manuals and hand-outs are provided.