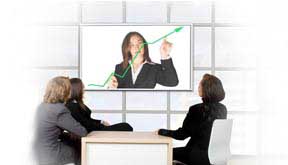 Training To Get Results

High-performing organizations strive for continuous improvement. Employees that are trained in essential teamwork and interpersonal skills are more productive, efficient and require less manager intervention.
Workplace Training that Works
Motive people to be proactive
Create outstanding customer relationships
Enjoy a loyal and productive workforce
RESULTS ⇒ Create Positive Role Models
POWER OF POSITIVE IMPACT
Learn how your attitude, behavior and job performance are all inter-related and how to lead others by being a positive role model.
IN PURSUIT OF GOALS
Initiate a step-by-step goal-setting process to achieve your vision and meet your objectives.
CREATING BALANCE IN YOUR LIFE
Discover the link between the quality of your personal life and its impact on the quality, productivity and success in business.
RESULTS ⇒ Delight Your Customers
CUSTOMER SERVICE: CREATING A STRATEGIC ADVANTAGE
Meet the customers' expectations and consistently provide quality service to gain a competitive advantage. Never lose a customer due to poor service quality.
EFFECTIVE COMMUNICATIONS
Learn communication principles and practices that create open, candid and assertive dialog with co-workers, customers and managers.
THE TRUST FACTOR
Create WIN-WIN relationships through effective collaboration skills that build interdependence.
RESULTS ⇒ Establish Effective Interpersonal Skills
RESOLVING CONFLICT THE RIGHT WAY
Turn losing confrontations into WIN-WIN successes by understanding the elements of conflict and means to resolve it effectively.
LEADING PEOPLE THROUGH CHANGE
Guide teams and individuals through navigating change to minimize stress and maintain business focus.
SKILLS FOR HANDLING PROBLEM PEOPLE
Improve morale and reduce stress by stopping inappropriate or disruptive behavior quickly and directly.