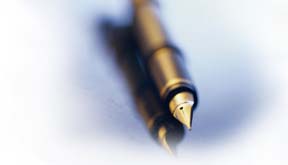 Effective Communications

In this training course, participants learn, practice and experience effective verbal and non-verbal communication skills. They also are taught the differences between listening to others versus just hearing them and how this dramatically influences the outcome of the dialog. Each participant creates an action plan to foster personal accountability for improvement.
RESULTS - BENEFITS:
Builds effective communications
Permits the free flow of ideas
Improves customer relationships
RESOLVES ISSUES WITH:
Misinterpretations and misunderstandings
Hearing but not listening
Ineffective non-verbal communications
WHO SHOULD PARTICIPATE?
Any employee that desires to improve their communication skills.
Employees that routinely interact with clients and customers.
Employees with insufficient communication skills.
Team leaders and managers that want to foster open and candid communications.
This training is part of a set of core competencies necessary for high-performing organizations.
FORMAT:
This program consists of two, ½ day modules. The first module is appropriate for all employees; whereas the second module offers additional skills for supervisors and managers.

This highly interactive program involves group discussions, lectures and simulations that mimic real work-place issues. Video-taped practice sessions may also be added, as desired.

Workbooks, Training manuals and hand-outs are provided.