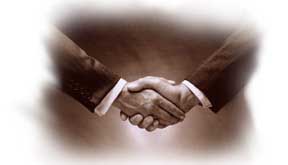 The Trust Factor

Participants in this training course learn that the key element of successful, interpersonal relationships is trust. They learn and practice the skills of inquiry, mutuality, and advocacy that all lead to effective communication skills and mutual respect.
RESULTS - BENEFITS:
Builds communication skills
Establishes teamwork
Fosters mutual respect
RESOLVES ISSUES WITH:
Diversity
Misunderstandings
Gossip and collusion
WHO SHOULD PARTICIPATE?
Any employee that desires to improve their interpersonal skills.
Managers and leaders with supervisory responsibilities.
Employees with insufficient communication skills.
This training is part of a set of core competencies necessary for high-performing organizations.
FORMAT:
This program consists of three, ½ day modules that may be delivered in successive days or at spaced-intervals (weekly or monthly.) Often this is combined with other self-development courses including Effective Communications, Positive Impact or Self-Mastery.

This highly interactive program involves group discussions, lectures and simulations that mimic real work-place issues.

Workbooks, Training manuals and hand-outs are provided.