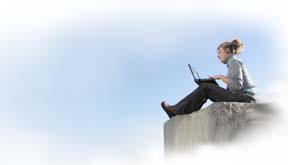 In Pursuit of Goals

Participants, in this training course, learn the importance of setting meaningful goals in order to achieve results. They will write goals, identify key result areas and establish metrics that accurately measure progress toward those goals.
RESULTS - BENEFITS:
Achieve business results
Create accountability
Align teams and departments
RESOLVES ISSUES WITH:
Evaluating performance
Meeting deadlines
Lack of direction
WHO SHOULD PARTICIPATE?
Individual employees or teams that are in need of drafting measurable goals.
Divisions or departments that are developing future plans.
Senior leaders seeking to align the organization around the business strategies.
This training is part of a set of core competencies necessary for high-performing organizations.
FORMAT:
This program consists of one to two, ½ day modules that may be delivered in a single day. Often this is combined with strategic planning or time management training which further supports the goal-planning process.

This highly interactive program is usually facilitated in a way that the group completes a set of goals and metrics ready for implementation.

Training manuals and hand-outs are provided.