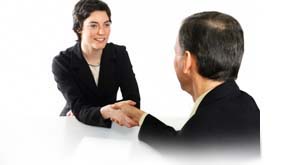 Skills for Handling Problem People

Participants are taught effective means for harnessing harmful behavior in the workplace before lasting damage is created. Problem behavior easily disrupts workplace productivity and destroys morale. Most ill-behavior can be easily disarmed before permanent problems result.
RESULTS - BENEFITS:
Creates a respectful work environment
Fosters personal responsibility
Establishes behavioral norms
RESOLVES ISSUES WITH:
Disruptive, rude, inappropriate behavior
Inconsistent disciplinary actions
Potential legal actions
WHO SHOULD PARTICIPATE?
Employees that work in a highly interactive environment.
Human resource personnel that are faced with the outcomes of inappropriate behavior.
Employees that demonstrate inappropriate behavior.
Team leaders and managers that want to learn effective techniques at managing poor behavior.
This training is especially helpful for self-governing teams or work groups.
FORMAT:
This program is a brief ½ day session that uses group discussions and role-plays to enhance learning and retention. This program is often combined with other courses on effective communications and positive impact.

Workbooks, Training manuals and hand-outs are provided.