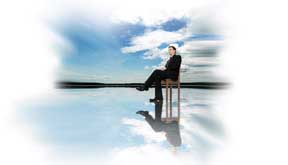 Reflective Leadership™
Skills for the Outstanding Leader

Successful leaders, those that influence others to achieve their best, consistently work to hone their leadership skills. Learn the skills of the best leaders: including how to navigate between the 5 critical roles that a leader plays, how to empower teams and set meaningful performance objectives, and how to be a role-model by working more effectively instead of working harder.
Reflective Leadership inspires others and creates an environment for everyone to excel.
RESULTS - BENEFITS:
Achieve a culture of accountability
Develop commitment around the mission
Create positive role models
Build and sustain trust
RESOLVES ISSUES WITH:
Managing versus Leading
Inspiring and motivating others
Manager "burn-out"
Task delegation
WHO SHOULD PARTICIPATE?
Any manager, supervisor or team leader that desires to become more productive and effective.
Senior leaders and executives that want to fuel the passion within their organizations.
Newly appointed managers and supervisors with limited leadership experience.
Candidates for promotion to leadership positions.
This program is essential for those that truly seek leadership excellence.
FORMAT:
This program is tailored to the participants' leadership experience, history, and specific performance goals. Typically eight, half-day modules are offered either at spaced-intervals (weekly, monthly) or the entire program may be offered during a 2-day, off-site retreat setting. This program ideally incorporates the Profiles Checkpoint 360 feedback assessment which provides multi-dimensional performance feedback to the participant.

Experiential learning activities, group discussions, journaling and documenting form the basis of these programs.

Training materials, workbooks and other materials are included.