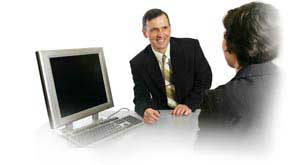 Profile XT™ – for Managing and Coaching

Managing groups of individuals is always a challenge, since each individual responds differently to stress; to praise and recognition; to motivators; to new situations; and to being managed.

The challenge, for the astute manager, is to quickly recognize these differences to effectively manage, motivate, reward, and discipline their team. The Profile XT assessment is the ideal solution, providing mangers valuable and comprehensive insights into their employees' thinking and behavioral styles.

The Profile XT is a state-of-the-art assessment tool that measures 3 key areas: cognitive abilities – which are the most dominate characteristics governing business success; behavioral traits – which measures how the person's core personality fits the needs of the position; and occupational interests – which determines if the person will be interested and therefore excited and motivated by the particular assignment. No other assessment tool measures these dimensions with the degree of validity and accuracy as The Profile XT.

This tool gives the manager all the information they need to mentor, train, develop and support their employees in becoming more proactive, effective and efficient at their jobs. It also assists them in critical career planning decisions.
Lead your employees to achieve their potential.
RESULTS - BENEFITS:
Develops outstanding leaders
Fosters trust
Creates meaningful coaching sessions
Motivates self-improvement
Builds greater employee satisfaction
RESOLVES ISSUES WITH:
Ineffective performance reviews
New supervisors and managers
Inappropriate training
Managers with poor interpersonal skills
Trust and communications
WHO SHOULD PARTICIPATE?
Supervisors, managers and leaders who direct the work of others.
Teams and their leaders.
Anyone involved in performance coaching and counseling.
Newly promoted managers and supervisors.
This thorough assessment is a "must" for anyone who manages employees.
FORMAT:
Self-administered assessment taken via the internet.
Time required: 40 minutes
The following report is available on-line, immediately:
Individual Report: provides the employee with information for self-development and training.
Coaching Report: this report provides the manager with an in-depth understanding of the individual employees. Specific coaching comments and training needs are outlined to enable the manager to efficiently and effectively mentor and manage employees.
Succession Planning Report: allows you to match the candidate with all the job profiles available within your company. In this way, employees that are well-suited for transfer or promotion will be identified early. Employees appreciate being able to see an un-biased assessment of jobs for which they are well-suited.