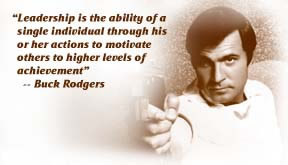 Our People :: Our Affiliations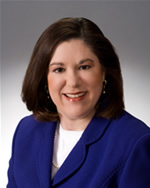 Kristina M. Kwalik PhD.
Kristina is the President of the Rodin Consulting Group. She is passionate about transforming good organizations into great ones, by removing the obstacles that hinder continuous growth and improvement. Like the master sculptor that sees the final image within the rock, she specializes in helping organizations focus on the inherent attributes that lead to success while chipping away at those that detract from their greatness.
Prior to founding Rodin, Dr. Kwalik had over 16 years experience in leadership and management positions with ExxonMobil Corporation and a total of 20 years as a practicing Chemical Engineer. Her corporate career encompassed numerous functional areas including: New Product and Market Development, Logistics and Supply Chain, Customer Service, Manufacturing, New Business Development and Technology.
Kris has extensive experience leading successful teams launching new products, managing the product development lifecycle, and new business creation. She has expertise in intellectual property management ranging from patent acquisition, licensing, trademarks and infringement risk assessments.
Dr. Kwalik earned a B.S degree from Lehigh University in Bethlehem, Pennsylvania and Masters and Ph. D. degrees from Georgia Institute of Technology in Atlanta. She has completed leadership training and coaching from the Covey Institute and the Sloan School of Management at MIT, among others. In 1997, she was honored as a distinguished young alumnus from Georgia Tech.
Dr. Kwalik maintains in office in Houston, Texas.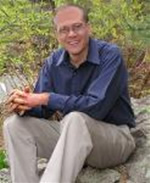 Roger K Allen PhD
Roger, along with Preston C. Pond, has served as one of the primary curriculum designers for the training and consulting programs offered by The Rodin Consulting Group. Roger has over twenty years of professional experience with dual backgrounds in Psychology and Organizational Behavior. He has a keen interest in the development of High Performance Work Systems, where all employees are committed to achieving results, within an empowered culture.
Dr. Allen has experience transforming organizations, from small businesses to Fortune 100 companies, using a "whole-systems" approach. The change process begins with a comprehensive analysis of the current business performance and then tailors interventions to meet the needs and expectations of the client company. Such programs result in clarifying strategic imperatives, streamlining processes, developing management systems, and reshaping corporate cultures.
Roger has a Master's Degree in Organizational Behavior from Brigham Young University and a Ph.D. in Educational Psychology from the University of Minnesota. For 10 years, he served as President of The Human Development Institute and providing psychotherapy, personal development seminars, and leadership training to business professionals.
Dr. Allen maintains an office in Littleton, Colorado.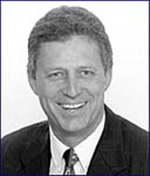 Mr. Preston C. Pond
Preston, along with Dr. Allen, has designed much of the training and development programs offered by The Rodin Consulting Group. He has over 20 years of working with Fortune 500 companies in organizational redesign. Preston's career has focused on many aspects of organizational development in small to very large companies. His particular interests have involved work-redesign programs for manufacturing companies. Preston has spearheaded socio-technical systems redesign in both union and non-union settings.
Preston has experience in implementing team development strategies at all levels within an organization, from the executive team to the factory floor. His passion for creating collaborative work environments, has led him to assignments throughout the world, including, Japan, Mexico, and Puerto Rico.
Mr. Pond holds a Bachelors degree in English, with a minor in Japanese and Asian Studies from Brigham Young University. Also, from BYU, he holds a Master's degree in Organizational Behavior.
Mr. Pond maintains an office in Littleton, Colorado.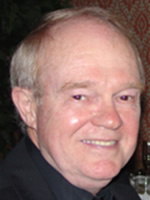 Mr. Joe Zeitler
Joe is an instructor and facilitator focusing on sales team development, marketing strategies and advertising. His interest is in the integration of marketing and sales, specifically how the marketing strategy supports the sales organization. His experience includes the development of successful sales people who demonstrate excellence in sales presentations, closing sales, and creating incentives for customer referrals.
Mr. Zeitler draws from his life-long career solving marketing challenges. His broad experience ranges from managing multi-million dollar marketing budgets and developing long-range strategic communication programs for Fortune 100 class companies to developing small-budget tactical programs for emerging companies requiring cutting-edge guerilla marketing programs. Joe has concentrated experience in technology, specialty chemical and business-to- business industries.
Mr. Zeitler as been the Market Communication Manager for Texas Instruments in Austin and has held marketing management assignments at General Electric Company, Classic Chemical, Harte-Hanks and Wix Filter Corporation. He was founder and president of Great Southwest Advertising agency in Arlington, Texas. . He is a graduate of Boston University College of Communication and the General Electric Advertising and Public Relations (APR) Training Program.
Joe Zeitler also teaches in the Austin Community College Small Business Development Program and Customized Training Program. Mr. Zeitler has offices in Austin and in Galveston, Texas.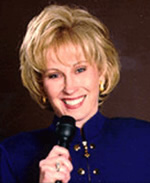 Ms. Connie Podesta
Ms. Podesta is the author of our Positive Impact-High Performance Program. Her curriculum is designed from her vast experience as a professional motivational speaker and author. As an international speaker and trainer, Connie has addressed more than a million people throughout the world in all areas of business and industry. She is the author of "Life Would be Easy if it weren't for Other People" and "How to Become the Person Successful Companies Fight to Keep."
Connie obtained her Bachelor's Degree in Speech/Drama and Education at Northern Illinois University, her Master's Degree in Human Relations at Eastern Connecticut University and her certification as a Licensed Professional Counselor from the State of Louisiana.
Professional Affiliations and Partnerships:
Profiles International, Inc.



The Rodin Consulting Group, LLC, a Houston, Texas- based consulting company, is a strategic business partner with Profiles International, of Waco, Texas. As a strategic partner, The Rodin Consulting Group is offers state-of-the art employee assessment tools and on-line training programs, developed from over 20 years of research.




Profiles International is the recognized world leader in employee assessments, offering more than a dozen programs.




The partnership with Profiles International provides The Rodin Consulting Group with a professional network of other strategic partners, world-wide. This allows us to provide our clients with exceptional and personalized services, throughout every region in the world.

360 Solutions LLC.




The Rodin Consulting Group is affiliated with 360 Solutions, LLC. a leading provider of high-performance employee development programs. This relationship provides The Rodin Consulting Group with access to outstanding, research-based and field-tested leadership training curriculum. As part of the 360 Solutions network, The Rodin Consulting Group is engaged with over 400 other independent consultants located throughout North America.

Certifications:

WBENC: The Rodin Consulting Group, LLC is in the application process for certification as a "Women-Owned Business Enterprise."

Professional Memberships:

American Society of Training and Development (ASTD)
Society of Human Resource Managers (SHRM) – associate member
Society of Women Engineers (SWE)
American Business Women's Association (ABWA)
Federation of Houston Professional Women (FHPW)
League City Chamber of Commerce