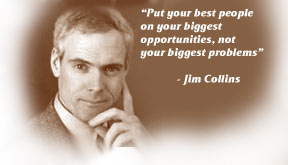 How We Work :: Why Work With Us

How We Work
At the Rodin Consulting Group, we are committed to your continued growth and success through the development of leadership talent throughout your entire organization. Our client-intimate, outcome-focused approach, engages your organization in a process of self-discovery, through the use of assessment tools, accountability groups and surveys. In this way, the root-cause issues impeding performance growth are found.
Practical and innovative solutions are executed that address both those issues that are most urgent, but also those that will create a lasting positive impact on long-term business results.
Why Work With Us
We are committed to offering our clients customized consulting solutions to make the transition to a high-performance organization where teamwork and collaboration are realized. Our approach insures that your objectives are accomplished, while accounting for your culture, schedule and budget.
Throughout the Rodin process, individual and organizational progress is monitored and results are measured. In this way, we drive performance expectations, accountability and results.